About Pre MCorp
Predoshni Moodley, the Managing Director of Pre Mcorp (Pty) Ltd, has a BSc Chemical Engineering and a Master in Business Administration degree from the University of KwaZulu-Natal. She has worked at Sasol for over 16 years in the field of Process Engineering, Project Management, Business Analysis, Site Development Management and Incubation Management. In April 2016, Ms. Moodley decided to fulfill her long term desire of starting start her own business in a field that she is passionate about.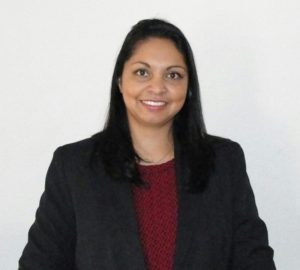 Ms. Moodley has vast experience in entrepreneurship, incubation and SMME Development that was acquired during the eight years that she worked at Sasol ChemCity, now called Sasol Enterprise and Supplier Development. In this period she was actively involved in supporting SMMEs, assisting Sasol Mining with the implementation of Social Labour Plan Projects in the Free State, development of the Eco-Industrial Park and the Sasol Business Incubator (SBI) in Sasolburg. Ms. Moodley visited Eco-Parks and established Business Incubators in the USA and Canada and attended the International Business Incubation Association's (InBIA) Conference in 2012. She also attended a 5 day Business Incubation Managers training course organised by the African Incubator Network and InfoDev. Ms. Moodley was the Incubation Manager of the Sasol Business Incubator for a period of three years before deciding to start her own entrepreneurial journey.
Pre MCorp focuses on developing small businesses and key clients include The Innovation Hub, Seda and Sefa. 
Business Expertise
| | | | |
| --- | --- | --- | --- |
| 1 | SMME development | 6 | Development of processes and procedures |
| 2 | Local Economic Development (LED) | 7 | Growth Wheel & SEED training |
| 3 | Business Incubation – Development, Implementation and Operationalisation | 8 | Development of bankable Business Plans, Marketing Strategies and Financial Analysis |
| 4 | Project Management | 9 | Process Engineering |
| 5 | Enterprise and Supplier Development | 10 | Networks |